Welcome to Becklands Organic Farm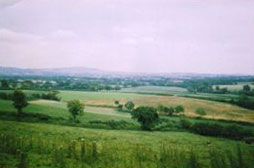 Becklands Farm is situated in rolling hills of West Dorset in an Area of Outstanding Natural Beauty. It lies within the 'Jurassic Coast', a designated a World Heritage Geological Site because of its unique fossil deposits.
Becklands has been farmed organically by two generations of the same family for fifty eight years and lies in the west of the Marshwood Vale famed for its wild flowers, narrow lanes, traditional hedges and patchwork fields. The farm boasts over a hundred different wild flowers and some 47 species of bird in addition to badgers, buzzards, wild pheasants, foxes and rabbits.
A quiet, working organic farm (Soil Association) of 12.5 hectares, Becklands has a small flock of Dorset Poll sheep and a few hens.
When our flock numbered 700, Becklands' hens were featured in two drawings by pastel artist Nina Squire – see thepastelartist.co.uk. It was also one of five organic farms to be visited for inspiration by composer Cecilia McDowell and poet Christie Dickason. This resulted in 'The Five Seasons', a 20 minute choral and instrumental piece.
Little Becklands/Char Cider Barn, is a recent addition to the house built sustainably of cob, wood and stone using materials from the farm and on the footprint a former cider house.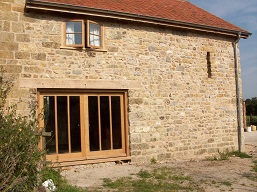 It is available to rent for holidays through holidaycottages.co.uk
'